Codes by Fab
Hurricane "Jeanne"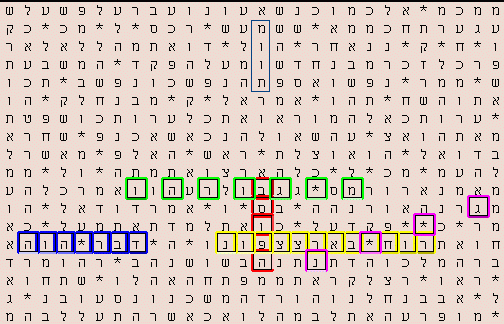 Legend :
"Death..." "...In the storm..." skip : + 185 268
"...Jeanne..."
"...6 dead..."
"...My wind in the land of the North" (yellow squares)
"word God"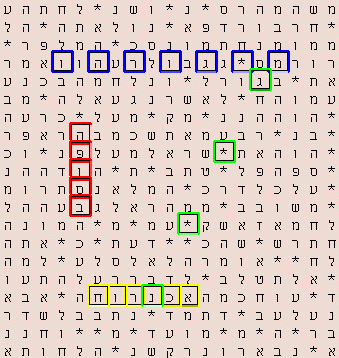 Legend :
"In the storm..." skip : - 53515
"...Jeanne..."
"...6 dead..."
"...Indeed a wind" (yellow squares)
6 dead as Florida mops up after yet another hurricane
MIAMI (AFP) - Florida Monday began yet another mop-up job after the fourth hurricane to hit the state in six weeks left six dead, countless homes smashed and a million households without electricity.
The same storm that is feared to have killed about 2,000 people in northern Haiti a week earlier left six people dead in the southeastern US state, police and local reports said.
A man was found lying in water in a flooded house where he had been partying as the storm slammed ashore in the town of Micco in southeastern Florida.
In nearby Palm Bay, a man apparently drove his car into a canal Sunday morning, when the storm was still raging hours after making landfall during the night.
Two died when their vehicle plunged into a lake in Fort Lauderdale, and in Miami, a 70-year-old man was electrocuted by a downed power line, police said.
In Clay County, northern Florida, a 15-year-old was killed by a falling tree.
Jeanne was headed towards the state of Georgia early Monday bearing tropical-storm strength winds of 85 kilometre (50 mile) per hour winds and risks of tornadoes and floods.
The fourth hurricane in six weeks to hammer Florida, Jeanne smashed homes, tore off roofs, flooded streets and left one million people without electricity Sunday.
Jeanne barrelled into southeastern Florida at the same spot where Hurricane Frances made landfall three weeks earlier. Two other hurricanes have hit Florida since mid-August.
"This has been a historic six-week period," Florida Governor Jeb Bush said at a news conference.
"Never before, since 1880 has there been a state that has received four hurricanes at once, and back in 1880 in Texas there were probably 100,000 people that lived there," while Florida today is "a state of 17 million," said Bush.
When Jeanne crashed ashore, it was a powerful category three hurricane packing winds of 193 kilometres (120 miles) per hour, with higher gusts.
It then headed inland, turned north and was eventually downgraded to a tropical storm, but could still trigger floods and spawn tornadoes.
The governor - who is a brother of President George W. Bush - said he was confident that Florida would rebuild and recover.
"On long term basis this state will not only survive, it will rebound," he said.
In Fort Pierce, one of the towns worst hit by the storm, trees, lamp posts and traffic lights littered the streets. Numerous trailer homes were smashed to pieces, as Jeanne in some cases completed the destruction Frances had started three weeks ago.
At the city's marina, several boats were under water, some sunk by Frances, some by Jeanne.
Further north, in Vero Beach, it was the streets that were under water, and the facade of a 13-story condominium was completely ripped off.
Nearly every beachfront home along 48 kilometres (30 miles) of coast stretching north from Vero Beach suffered structural damage, a helicopter survey showed.
See also : http://en.wikipedia.org/wiki/Hurricane_Jeanne