Code by Al Sutton
The Invasion of the city.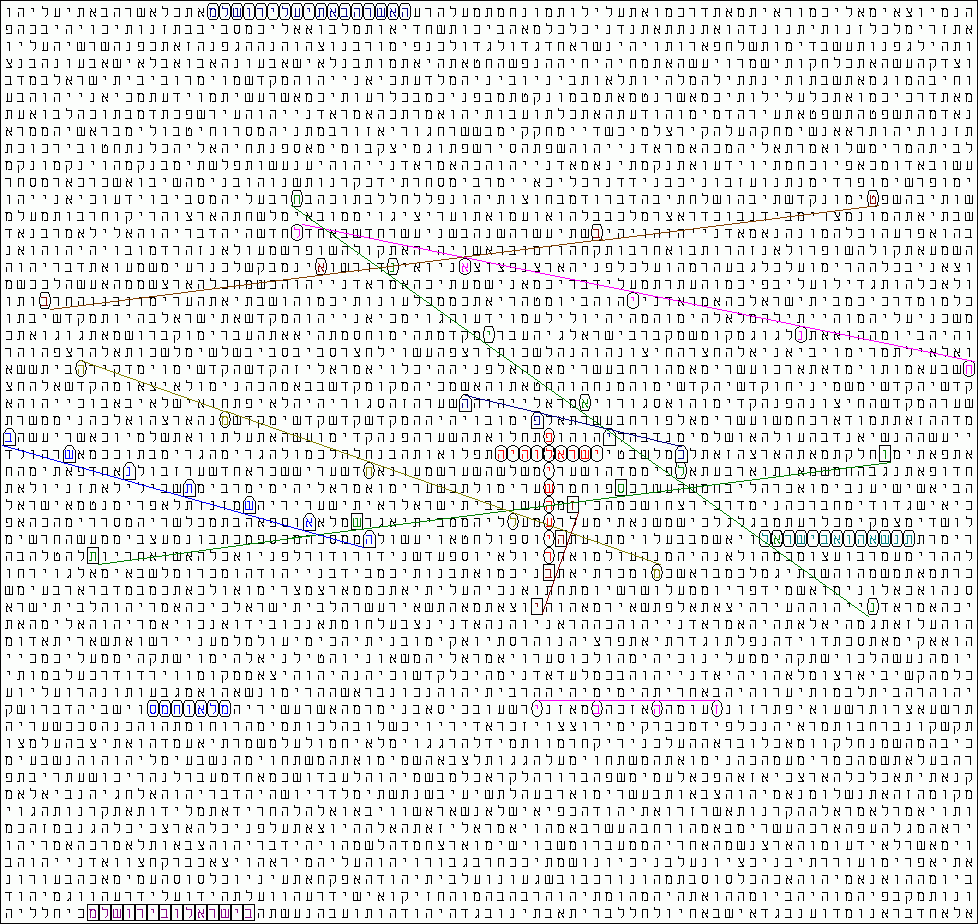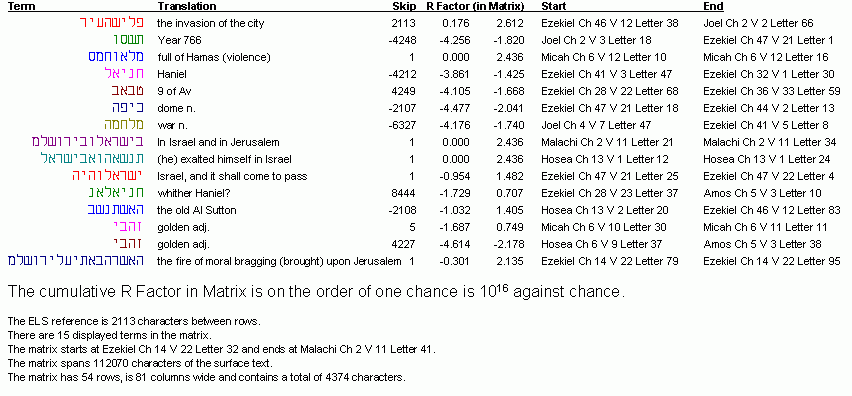 From Haniel
October 10, 2002
I knelt in front of a chair and finally gave in to the Spirit. I was taken away in an instant to a different place. I was sitting on a hill under a tree with curved branches and grey green leaves looking up at the sky through the branches. This hill is above a city … the city has a wall around it. There were many buildings. I could see several buildings that looked like churches. I assume this because of the domes painted different colors that were atop the buildings. One was very large and was painted gold. … When I looked again, I saw explosions in the heart of the city … in an instant I was in the heart of the city on a poorly paved street. The street was darkened by the shadows of the buildings and the smoke in the sky … The street was quiet except for the explosions to be heard in the distance … I was transported to a more modern street closer to the explosions and gunfire. Three men dressed in green and carrying guns ran passed me. There was a burning car to my left that looked like it had been the target of an explosion. To my right, men lay dead. In an alley to the left, I saw soldiers raping a woman. I walked through the city seeing dead men, soldiers raping women then killing them in front of their own children. The city was taken, held for ransom by an evil people.
God, the Father, spoke these words to me about this vision on the 17th of October, 2002
THE THINGS THAT YOU HAVE SEEN WILL OCCUR IN JERUSALEM. THE ARMIES WILL WAR AGAINST EACH OTHER IN THE HEART OF THE CITY. THEN WILL THE MEN LIE DEAD IN THE STREETS AND THE OLD AND THE YOUNG AND THE WOMEN WILL BE TAKEN CAPTIVE.
EVIL MEN WILL DO UNSPEAKABLE ACTS AGAINST THE CAPTIVES. THEY ARE SINS BEYOND REPAIR
YOU HAVE SEEN AS IT WILL BE IN THIS CITY, IN THE HEART OF THIS CITY.
When will this happen?
WHEN THIS WILL OCCUR, THEN YOU SHALL KNOW THAT THIS WILL BE A SIGN THAT THE TIME IS NEAR. AND THAT YOU MUST BE AWARE. AND THAT YOU MUST PREPARE. EVEN THAT YOU MUST PREPARE THOSE AROUND YOU. … EVEN AS I TOLD YOU BEFORE:
YOU MUST HEED THIS WARNING: THOU SHALT STORE TEN MEASURES OF WHEAT, TEN MEASURES OF MEAL, TWENTY MEASURES OF RICE, TWENTY MEASURES OF DRIED MEATS, AND FIFTY MEASURES OF WATER. ALL THAT WHICH IS OTHER THAN THIS WILL BE PROVIDED UNTO YOU.1
YOU WILL NEED TO GATHER STORES FOR THE THINGS THAT WILL THEN QUICKLY TRANSPIRE IN EVERY PLACE UPON THIS EARTH. AND EVERYONE SHALL BE DRAWN OUT OF THER HIDING PLACES AND NONE SHALL BE HIDDEN ANY MORE. AND THE EARTH SHALL BE CLEANSED OF ITS INIQUITY.
(Al's note)
1 Based on Ezekiel 45:10-12, Father's command works out to roughly 2 tons of wheat, 2 tons of meal, 4 tons of rice, one ton of dry meat (or roughly 7 tons of canned meat) and 4,000 gallons of water. Roughly 50 person-years of basic food stuffs and 5 person-years minimum water requirements. The number of people this store is to support is never stated. This is a really big private store, and raises all sorts of interesting questions.