Code by Fab (24/March/2009)
Here I am! Melchizedek.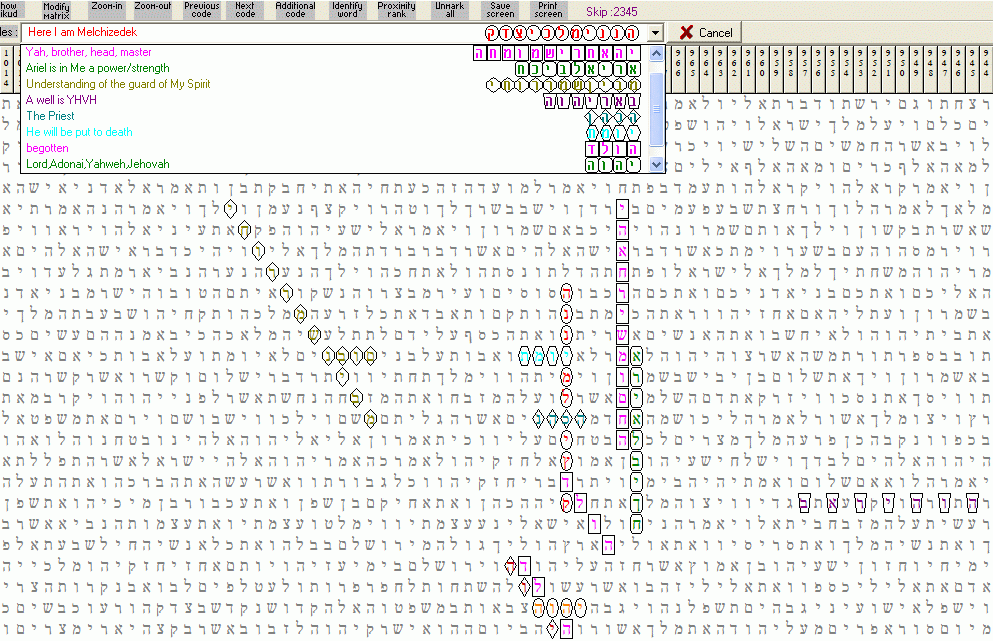 Initially found by Jim Wright, about Melchizedek, the lowest skip occurance in the Tanakh.
Personally, I was able to find the following exensions (in red):
-Main term: "here I am! Melchizedek"
-"Ariel is in Me a power/strength"
-"Understanding of the guard of my spirit"
I also found this additional term: -"A well is YHVH"
If you want to verify these codes, you will need to use the Keys to the Bible, or Bible Codes 2001 one can get from here: http://biblecodesplus.stores.yahoo.net/, http://www.biblecodesplus.com/biblecodesplus1.html, as it didn't show up at all in the version of the Tanakh that CodeFinder and ABD Pro use.