Code by Al Sutton
Shrieking of the Earth.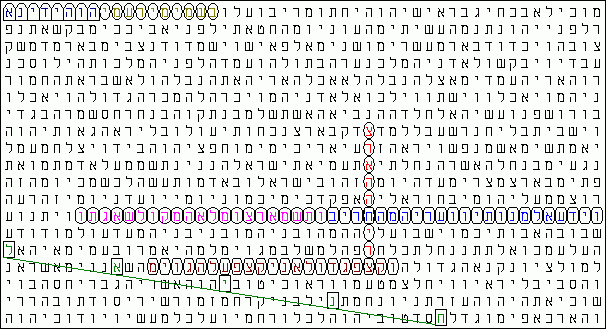 From Haniel - May 19, June 11, and June 24 in the Year of our Lord 2002

I have had another vision this evening. Something is wrong. I see water coming toward the land. The earth shakes and buildings crumble to the ground. Mountains are on fire. The water is filling the low lands and islands rise up out of the sea.
Distant lands come again to the surface. Ice is melting and water is covering the land. The stars come together in the sky. It was day and now it is night in an instant. The earth is shaking and the whole earth groans with the movement.
I can't see the people. There are no people anywhere. I can see the whole earth on the ground, above the ground. I am watching the earth being born again. Into the water some land disappearing and out of the water come new lands, lands of old returning. Lost cities return and come out of the water.
I am given the knowledge that this has happened before. The earth has done this before. It has turned and waters have frozen instantly and others melted instantly causing floods and earthquakes and darkness. As the earth quakes one more time, it groans a very loud groan and settles. The water settles and the dust settles. The mountains are still on fire.
Then, alas the sun is rising; but not in the east. It rises in the west, from where it went away.
I am back. I feel weak and tired.
Father, what will become of us? What will this do to the earth? What will happen?
Father in Heaven said,
AM I NOT STRONG ENOUGH THAT THEY SHALL NOT BE OVERCOME BY MY WORDS?
MY STRENGTH THEY SHALL SEE.
THEY SHALL BE OVERCOME.
SO THE SUN SHALL RISE IN THE DIRECTION OF THE EAST FOR A TIME.
THEN IT SHALL COME TO PASS THAT THE FORCE THAT HOLDS THIS WORLD IN PLACE SHALL BE MOVED WITH MY SWIFT HAND AND THEN SHALL THE SUN RISE IN THE DIRECTION OF THE WEST AND SET WHERE IT BEFORE HAS RISEN IN THE EAST.
SO HAS THIS BEEN, AND SO SHALL IT BE AGAIN.
THOSE WHO BELIEVE WITHOUT QUESTION SHALL BE LED AWAY FROM HARM, AND FROM THE DARKNESS THERE SHALL BE LIGHT.
YEA EVEN WHEN THE WORKS OF MAN SHALL CRUMBLE AND THE EARTH WILL SHAKE. IF THEY RUN AWAY BECAUSE OF FEAR, THEN THEY SHALL PERISH.
THOSE WHO KNEEL AND DO NOT RUN AWAY SHALL BE GATHERED UP AND COUNTED AND SEALED UNTO ME, THAT THEY ARE RIGHTEOUS AND FAITHFUL.